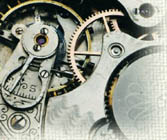 Welcome to Karen's Power Tools web site!
Karen's Power Tools
Karen Kenworthy authored the popular Power Tools, free programs that make life with Windows a lot easier.
Updates to Karen's Power Tools are being developed by Joe Winett now, releases to be announced in the newsletter.
Power Tools Newsletter
Karen also authored a free e-mail newsletter. In it she has discussed her programs, answered reader questions, and explained technical details in a way that anyone can understand.
The latest issue was published on December 8th, 2018:
WhoIs whom?
Karen's WhoIs v2.7 Released
Karen's Replicator v3.7.1 Released
You can subscribe here to receive new issues by email.
34304 Verified Subscribers
Subscribe to receive new issues of the newsletter about Karen and her free Power Tools.
Click here to Subscribe
Related Sites
Apologies for the alphabet soup.